Who are we
A high-precision machining workshop (Fijnmechanisch Atelier) since 1997. Meet our team.
With a background in aviation technology and a long-held ambition to start out for himself, Henkjan van der Zouw was gifted this opportunity by his former employer. It was in 1997 that ZME Fijnmechanisch Atelier finally got off the ground. Working from a garage with just a few basic machines, the intention was to expand the machining specialization. After two years, the situation started to get out of hand and the production facilities became too cramped to satisfy the growing demand. Investment in new machines for specialist work and a relocation to larger premises meant that ZME was able to compete as a serious player on the market for complex, high-precision engineering components.
It also marked the start of a mature family business. Rolenda always stood full square behind her husband, and daughter Nikki also developed a fascination for small-scale, high-precision machining. The growth which ZME underwent can primarily be put down to the unflagging efforts and expertise of Henkjan and the unwavering support of Rolenda, who took on responsibility for machine operation, especially in the early years. Nowadays, Henkjan likes to act as an expert mentor for trainees and other newcomers to the profession. Ultimately, the plan is for Nikki to take over the reins from her parents and ensure continued growth in the future. Nikki has taken up the challenge of combining customer contact with technical consultancy and performance activities. She offers guidance to customers in the start-up phase, in the evaluation of drawings, and provides advice about possible, desirable or cost-saving product improvements.
Our team
Meet our team
She developed a passion for producing small-scale high-precision work at an early age. This also means that Nikki knows all the ins-and-outs of running a factory, not only from a technical point of view, but also in her aptitude to deal with customers in developing and improving products.
Nikki van der Zouw
Managing Director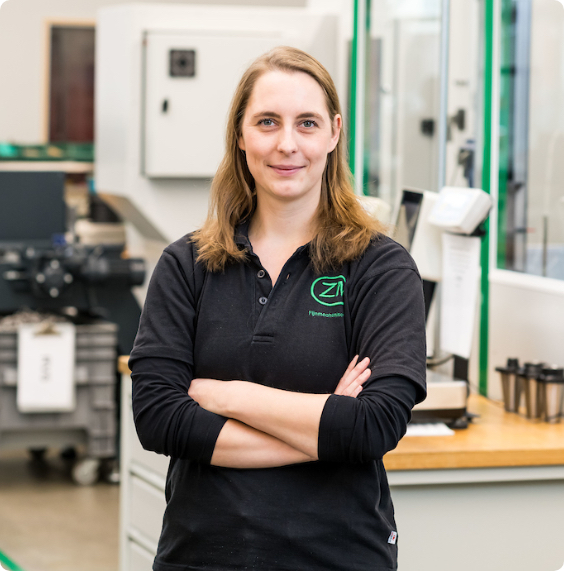 The day-to-day complexities of the high-precision engineering industry have always put a smile on his face. Improving the production facilities, but also the training of apprentices and employees. With more than 50 years of experience behind him, he knows the business like no other.
Henkjan van der Zouw
Senior Engineer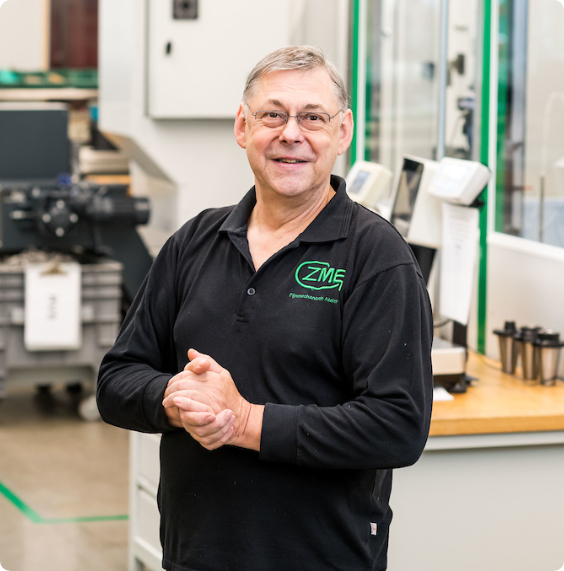 Extending a family is not as easy as it sounds. Luke worked his way up from a trainee to become one of the family. His qualities - enthusiasm for the business, a need to work independently and an inherent restlessness - have been decisive in this.
Luke van Ooijen
Manufacturing Engineer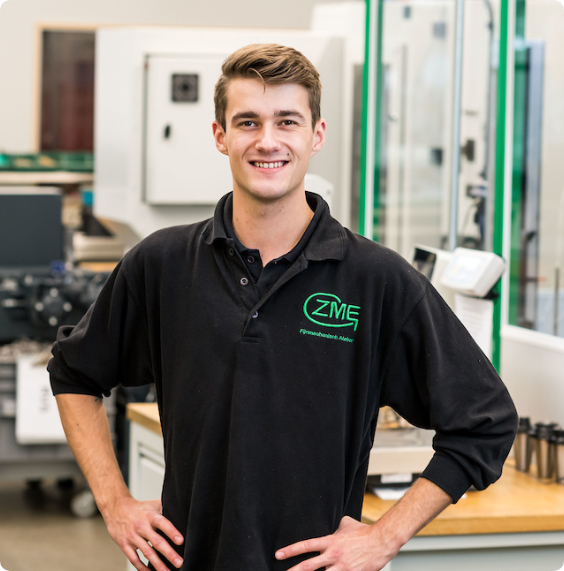 Rolenda helps ensure that everything runs smoothly. Any loose ends that need tying, either on the workfloor or in the home, she will deal with it. This silent strength is essential in any family business, because when push comes to shove, we're all in it together.
Rolenda van der Zouw
General Engineer